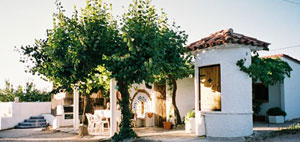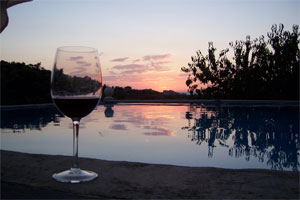 LOCAL AREA....


The Priorat region has recently become famous for its wine thanks to a new generation of wine makers who modernised the traditional methods here just 30 years ago. Today these new Priorato wines are being hailed as some of the best Spanish wines and are gaining world wide recognition for their flavour and heritage.



Priorat has been producing wine for over 1000 years in a tradition that was revived by nearby monks and their holy vineyards in the 11th Century. The quality of todays wine is because of mature lower yielding vines, low summer rainfall, steep slopes that prevent automated harvesting and the rich red volcanic soil. Wine tours of the many bodegas are available (bookable in advance) where you can sample and learn about the making and philosophy behind the wines.



From the Casita you can explore the many monasteries, villages and bodegas by bicycle, foot or car. Nearby Cartoixia d'Escaladei meaning Ladder of God is the oldest Carthusian monastery in Spain and well worth a visit. It also gave the Priorat region it's name. There is a network of foot paths and walking routes called senderos which connect local towns and villages and form part of the E4 euro-walk from Spain to Greece. Alforja has 3 equestrian centres offering horse back excursions into the surrounding countryside and mountain bikers, climbers and thrill seekers will not be disappointed with recognised routes across the more extreme landscape.
Click here for more information about the local area
Click here to view more photos
CLICK HERE FOR AVAILABILITY CALENDER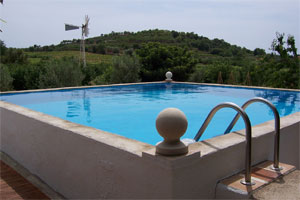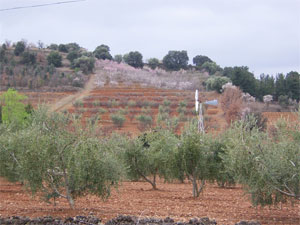 View of the land
HOW TO GET HERE...

Reus has its own airport and Ryanair has daily flights into from Stansted,Luton,Dublin,Liverpool and Glasgow.
Alternatively there are daily flights into Barcelona form the UK and world destinations.
Easy jet,BA,Monarch,Thompsonfly,Jet2,Airtours,Mytravel all fly from various locations in the UK.

RENFE train service runs a very efficent and very reasonable service from Barcelona to Tarragona and Reus and we also have a train link to Falset.www.renfe.es

Reus airport is 30 mins from Casita Molino, we can offer to pick and drop you off at Reus airport or train station for a reasonable fee, but we would generally advise that car hire is essential if you wish to fully explore the wonderful area and local attractions on offer.
Car hire is available at all the airports which you can book through Ryanair or other reputable car hire companies.


CLICK HERE TO DOWNLOAD OUR FLYER SUITABLE FOR PRINTING AND GIVING OUT TO YOUR FRIENDS